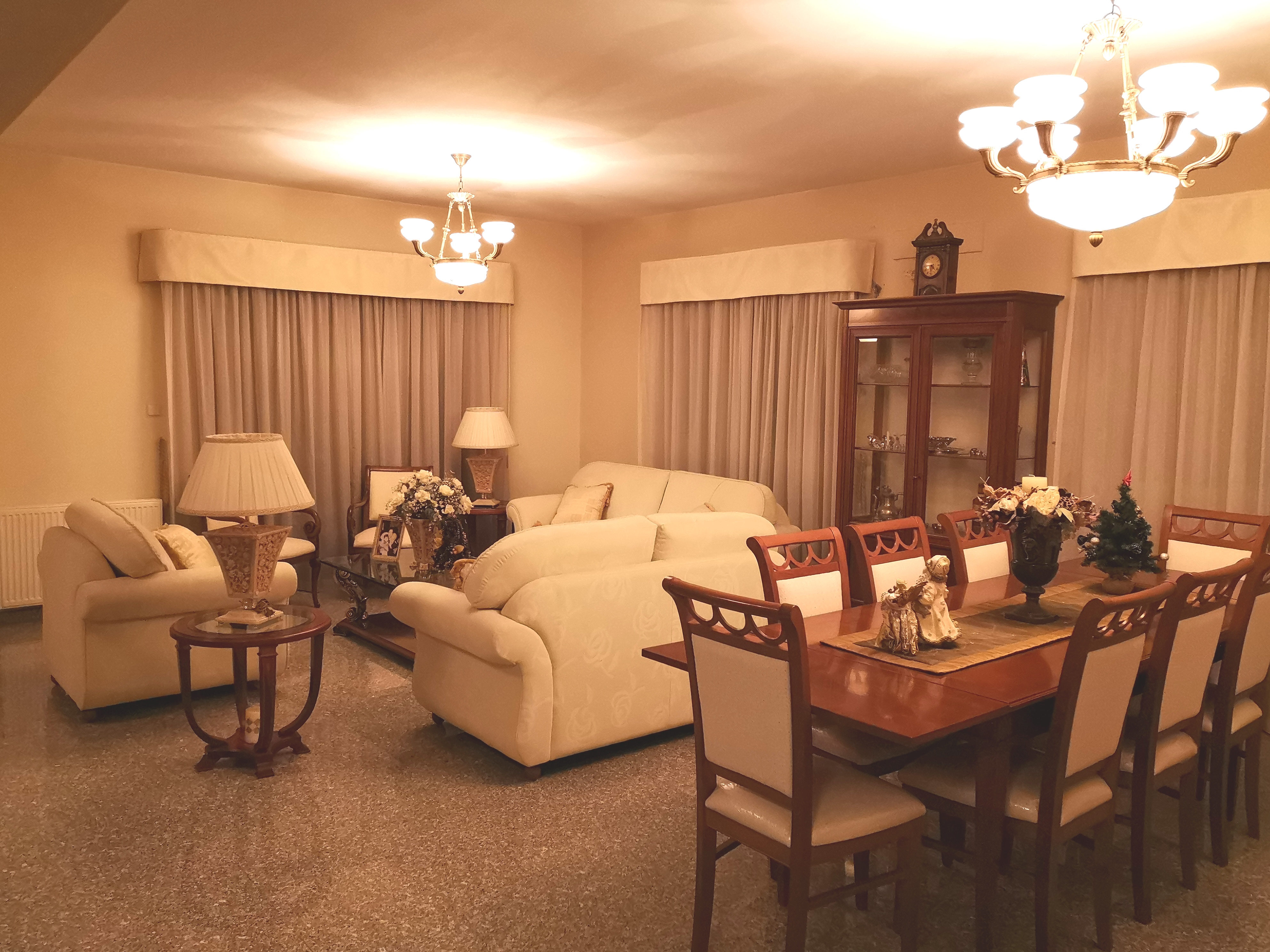 VIP Living & Dining Room
- Extendable Dining Table Accomodates up to 12 persons
Property Details
The Property has a clean separate title deed. The Ownership of the title deed is 100%. The Villa is Free of Charges (No Mortgages etc.) and it can be Transferred Quickly.
Total Build Area: 562m²
Cov. Space: 400m²
Cov. Parking: 65m²
Ground Floor: 53m²
Verandas: 44m²
It consists of the following covered areas: Welcome hall, W/C with Shower, Staircase, Engine room, 2 Warehouses, 1 Service/Maid Studio Room with shower and a toilet with a total area of ​​53 sq.m. It also has a Covered Parking Area of ​​65 sq. m. which closes with a Remote-Control Automatic Door.
Covered Areas: 53m²
Covered Parking: 65m²
It consists of the following covered areas: Hall, 1 Everyday Living Room, 1 VIP Living Room, 2 Dining Rooms, 1 Kitchen, 1 Study Room, Corridor, Laundry Room, Staircase, Toilet, Verandas 44 sq.m. Outside of the House there is an additional area, covered by Pergola of 21 sq.m, with a traditional Wood Oven and a Barbecue System, with Aluminum Storage Areas below. The Total Covered Area of the floor excluding the Pergola is approx. 200 sq.m.
Verandas: 44m²
Pergola: 21m²
Grass Garden: 85m²
It consists of the following covered areas: Hall with Kitchenette, Living Room (Can be easily Transformed to an Extra Bedroom with raising only one wall with a door in the middle), Corridor, 2 Verandas, 2 Balconies, Four Bedrooms, Built-In Wardrobes in all Rooms and 2 Bathrooms with W/C of a total area 200 sq.m.
Tour Of Our Villa
Checkout Villa Photos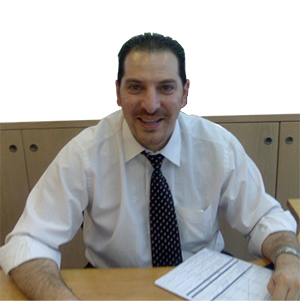 N. Nicolaou
Owner
Address:
12, Agiou Fanouriou 3118, Limassol - CY
Contact Now
Send A Message To N. Nicolaou
Would you like to speak to me over the phone? Just submit your details and I'll be in touch shortly.